/ Ray-Ban Aviator RB3025 Polarized
http://www.glasses.com/women-sunglasses/ray-ban-aviator-rb3025-polarized/805289114567.html
Ray-Ban Aviator RB3025 Polarized Sunglasses at Glasses.com | Free Shipping
Ray-Ban
Aviator RB3025 Polarized
Risk-free In-Home Try-On
Order your favorite frames to try on at home. Not exactly what you wanted? We'll pay return shipping & give a full refund.
See prescription version of this frame
Originally designed for fighter pilots, the style of the Ray-Ban Aviator RB3025 Polarized Large sunglasses became popular among rock stars and celebrities in the 1960s. The timeless large, teardrop shaped lenses and slim frames make these sunglasses an enduring fashion staple.

Gender:

Unisex

Frame Size:

Large

Frame Material:

Monel

Spring Hinge:

No

UPC:

805289114567

Temple Length:

140

Lens Width:

58.00

Bridge Width:

14.00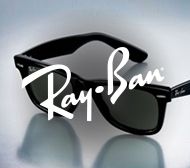 As the world's most famous eyewear brand, and the inventors of both Aviator and Wayfarer sunglasses, Ray-Ban has cultivated a well-deserved reputation for trendsetting. Every frame they sell is constructed with the highest quality components. Their fresh styling, with a contemporary, yet vintage, look continually appeals to millions of loyal customers.
See the Ray-Ban Brand Page
Satisfaction Guarantee
Returns within 30 Days
You can return your glasses for any reason during the first 30 days.
Frame Warranty
All frames have a 1-year warranty against manufacturing defects.
Damaged Glasses Replacement
If your glasses are damaged within the first year, we will offer you 50% off the same glasses as a replacement. If we do not carry the same frame, we will discount your order for new frames by 50% off what you paid for the original frames.