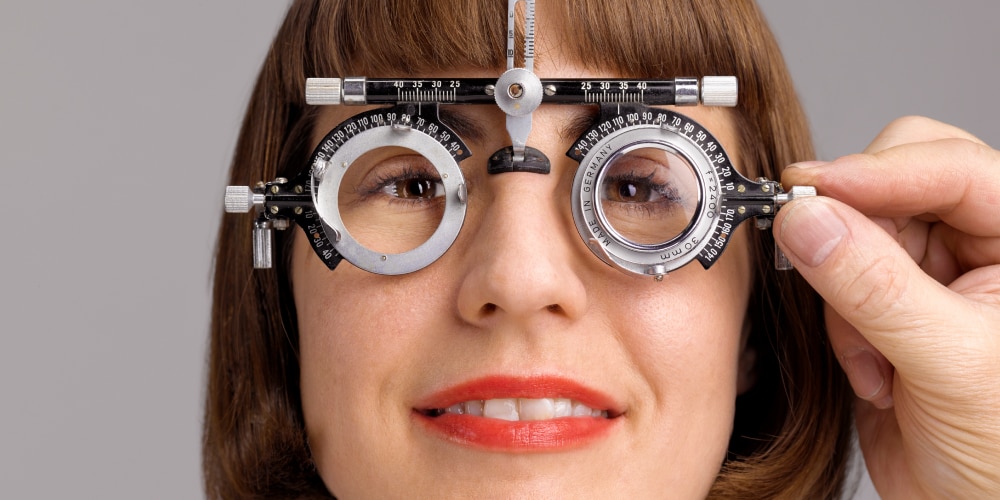 How much is the cost of an eye exam? It depends on where you live, whether you visit a retail vision provider or a local private optometrist, and whether or not you are a new or recurring patient.
An eye checkup fee can range from $50 to $250, with a typical eye doctor visit costing around $95.
What is included in the cost of the eye test
An eye examination could take up to an hour. The purpose of the eye tests is to allow your ophthalmologist to measure visual acuity and identify if you require vision correction, including whether or not you need a prescription for glasses, contacts, or maybe surgery like LASIK.
Simple eye exams typically assess the following:
the clarity of your vision
the degree of refractive error in your vision and the prescription required to correct it
pupillary response to light and close objects, which can be indicators of other health issues
eye muscle function
general ocular health
What about the average cost of an eye exam and glasses? Fittings for glasses and contact lenses generally need separate appointments.
How much do prescription glasses cost? The price depends on several factors and can range from $100 and up.
Eye Doctors: average costs
Depending on if you have benefits or are paying out-of-pocket, an eye checkup typically costs around $95. An average eye exam is the lowest (often about $50) when you have it performed by an optometrist at a retail store or an optical chain. The price goes higher when performed by an ophthalmologist in a clinic or an office. The standard exam cost for each type of provider was:
Individual practice: $140
Vision center: $85
Vision retailers: $90
Vision centers and vision retailers are usually very similar in price. Private practices charge more on average for an eye checkup to cover overhead costs.
What is the cost of an eye exam without insurance?
What is the cost of an eye exam without insurance? Paying for an eye exam and glasses out-of-pocket without insurance can be expensive, especially if you also need to pay for other preventative care. An eye test cost typically ranges around $200 in the US, which is out of reach for many individuals. But there are many ways to save on eye exams, especially for children of low-income families and seniors. The cost of eye dilation and other optical exam costs depends on the exam required. You might spend more than that in a year if you need frequent eye exams for an eye issue.
What is the cheapest place to get an eye checked?
You cannot overstate enough the importance of vision health. Millions of people forgo getting their vision checked due to costs associated with eye health. When paying out of pocket, eye tests at larger eye care providers are frequently less expensive than those at neighborhood. Providers like Costco, Walmart, and Target often have optometrists who provide eye exams at more affordable prices, ranging from $45 to $80.
How often should you get an eye exam? Make sure to schedule a vision appointment regularly to keep your eyes healthy.
Insurance coverage and eye tests
The coverage you receive from your insurance provider for preventative eye exams will vary depending on the provider and insurance plan. Most routine eye exams are not fully covered by plans, although many insurance companies provide separate vision coverage and may pay for at least some of your eye exam expenses. The typical co-pay for an eye checkup if you have vision insurance is from $10 to $40.